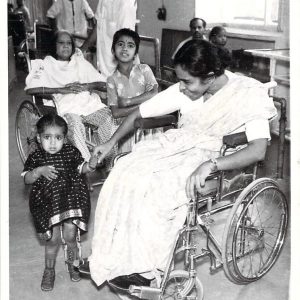 Dr. Mary Verghese had everything well planned. She had just finished MBBS at CMC and wanted to specialise in Gynaecology. But on 30th January 1954, the bus she was traveling in crashed. Her back was broken and so were her dreams.
She thought her career as a doctor was over. But Dr. Paul Brand invited her to join him doing hand surgeries for people with leprosy. She found she could operate sitting down, and became world famous as the "Wheelchair Surgeon". She set up India's first Rehabilitation Institute for people with spinal cord injuries, here in Vellore.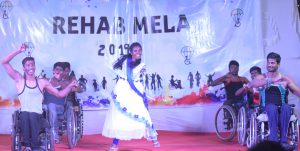 CMC's Department of Physical Medicine and Rehabilitation, that she founded, continues to empower people with disabilities to face the future with hope. Every year they organise a grand Mela for all their Rehab Graduates living within 100km of Vellore. The past patients have free medical check-ups. Reunited with friends they take part enthusiastically in two days of entertainment, sports and games. Their energy is contagious!
The 2020 Rehab Mela, from 14-16th February, welcomed 197 participants with their families. It is free to all participants, but not free to organise! We need your support to keep it going.
Thank you!
Hugh Skeil
Development Office, CMC Vellore
Details contributed by the Department of Physical Medicine and Rehabilitation