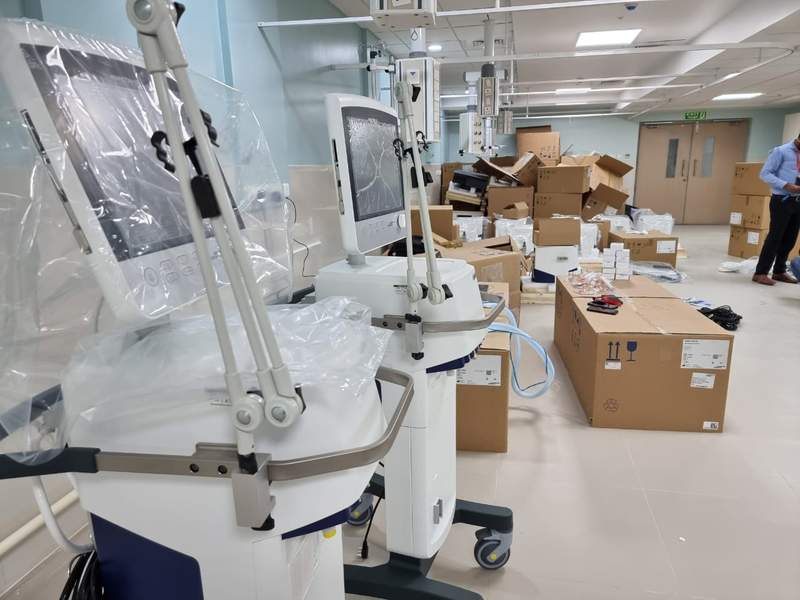 Kannigapuram ICU was dedicated on Thursday May 13th 2021 with patients admitted soon after that. Here are some photos showing its evolution before the dedicatoin!
A big thank you to all the donors who helped us to buy this equipment and to the suppliers getting it to us during lockdown. The ICU is now open.
Patients were transferred to the newly open ICU beds in Kannigapuram from the main hospital in Vellore town. This was to optimize the distribution of the patients between the two campuses. This makes better use of the new hospital in the KPM campus.