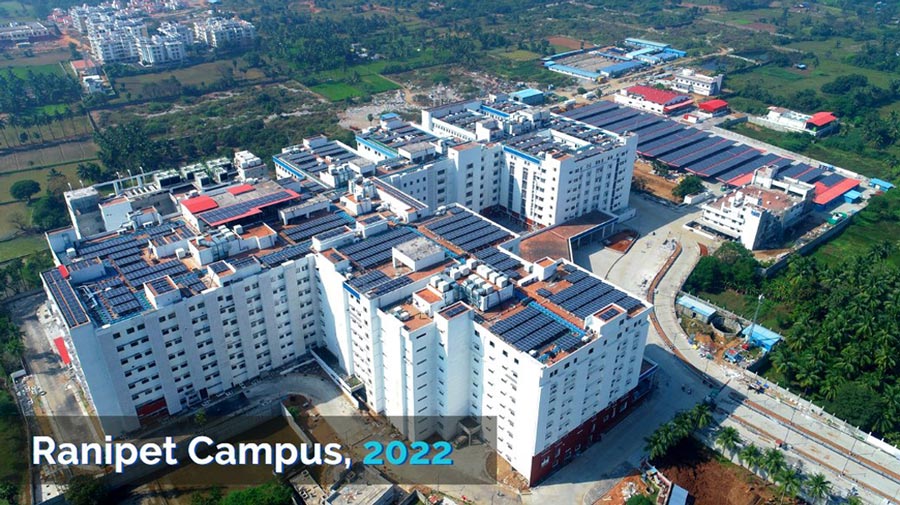 Departments that have shifted to CMC Velllore Ranipet Campus:
Medical Oncology
Pulmonary Medicine
Gastroenterology
Hepatology
The above departments have moved and have started OP (A Block) and IP services at our new campus. Haematology, Nephrology and Urology to move in the coming weeks.
Radiation Oncology and Palliative Medicine will function from both Town and Ranipet Campuses. Nuclear Medicine will offer OP services in both campuses. More departments to move to the 1500-bed facility in Phase 2 of the project. Images from Radiation Oncology.