We saved my mother's foot!
Mukund* was brought up by his mother, Indira*, a strong and unusual woman. "My mother trained as a police officer, she is an excellent archer," Mukund says proudly.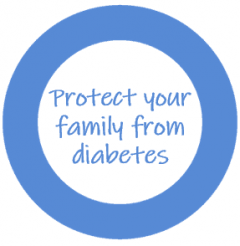 Indira was diagnosed with diabetes. One day her anklet scratched her foot leaving a small wound. "The wound would not heal, it kept getting bigger," recalls Mukund. "We did so many tests but Ma was not getting better. I was afraid when the doctors said to cut off her foot." Two years ago, Mukund quit his job in an IT company to take care of his mother. They travelled from hospital to hospital searching for a cure. Nobody told them that diabetes was the root cause of Indira's problem.
This year, they came to CMC Vellore. Doctors and nurses explained that diabetes was restricting the blood flow to Indira's feet. "If we take control of her blood sugar levels, we can save her foot. I wish we had come to CMC earlier," Mukund says.
He is determined not to let diabetes take her foot. "I will make sure my mother is active. We will eat healthy food at home. We know how to take special care of her feet. From today, Ma will be living with diabetes, not suffering from it."
On World Diabetes Day, protect your family. Learn the signs and symptoms of diabetes. Donate to CMC today and give hope to families living with diabetes.
Thank you for your support,
Hugh Skeil
Development Office, CMC Vellore
PS: Click here to read more about World Diabetes Day #WDD
*name changed
Story contributed by the Department of Endocrinology, Diabetes and Metabolism