Education is the most powerful weapon which you can use to change the world
– Nelson Mandela
Arthi * is a young and confident final-year student at CMC Vellore. She is studying to become an Occupational Therapist. Arthi and her two sisters were brought up by their mother, a single parent, who worked doubly hard to make sure her girls got a good education. Getting into CMC was a dream come true. Arthi 's friends from church sponsored her first-year fees. She did well in her academics and won the General Proficiency award. By her second year, she applied for and was thrilled to be awarded a scholarship. But tragedy struck in her third year as her sister passed away unexpectedly in an accident. This was a devastating blow to her family. Through these struggles, Arthi remained strong. She worked hard, continuing to excel in her studies and topping her exams.
With a look of determination, she says, "I am grateful to my friends and donors who invested in my education. When I start earning, I will support education for students. I want to make a difference in their lives too!" Arthi aspires to do her masters in Occupational Therapy.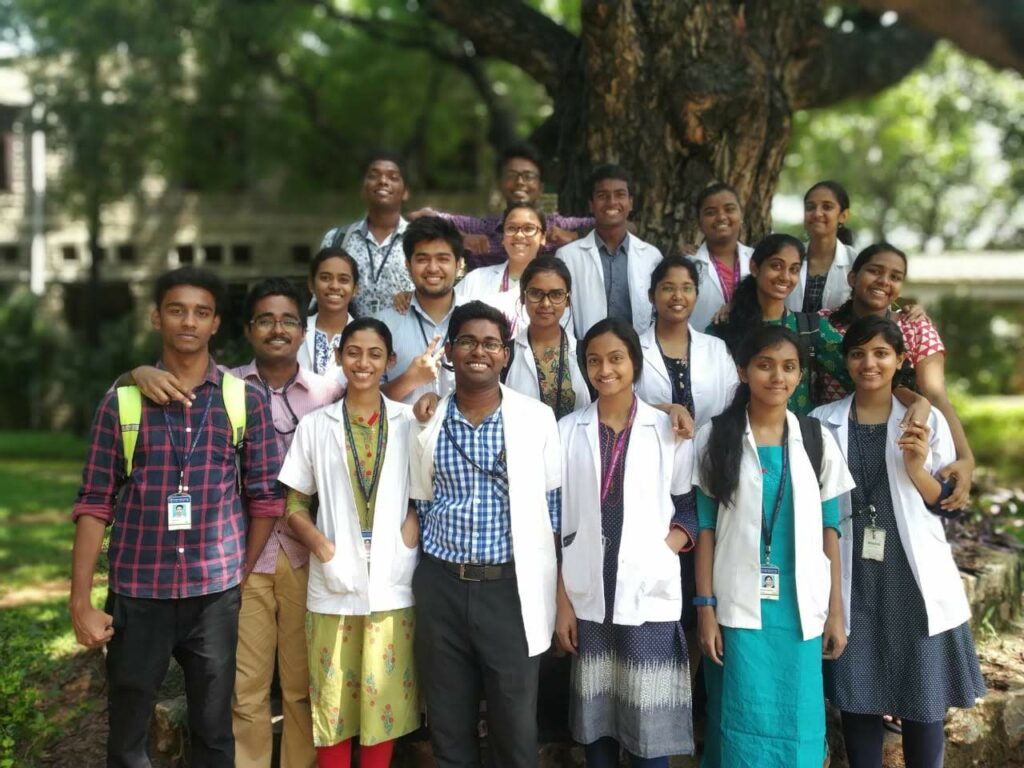 Students of Allied Health Sciences, like Arthi, are tremendously benefitted by faithful donors who support scholarships in CMC. Every gift for a student is an investment – ₹55,000 for a full Scholarship for one year. The impact of your contribution to education will be multiplied many-fold in future.