2-year-old Jyothi* is the life and joy of her family. She was born seven years after her parents were married. They live in a small house near Vellore with Jyothi's grandfather. Her father is a daily wage labourer and her mother is a tailor.
In the beginning of November, Jyothi developed high-grade fever. Her parents took her to a nearby clinic where she was given medicines and sent home. They were worried because the fever persisted and soon Jyothi was finding it hard to breathe. A chest X-ray at the clinic showed she had severe pneumonia and was in septic shock. They were advised to take Jyothi to CMC Vellore immediately.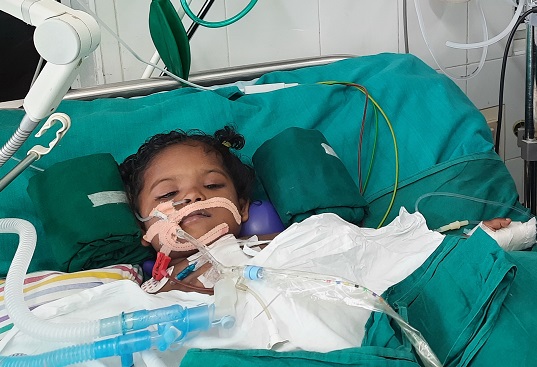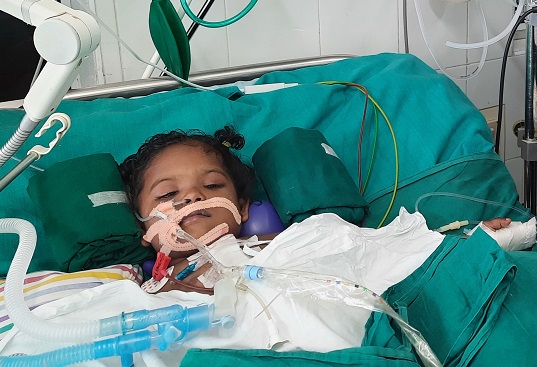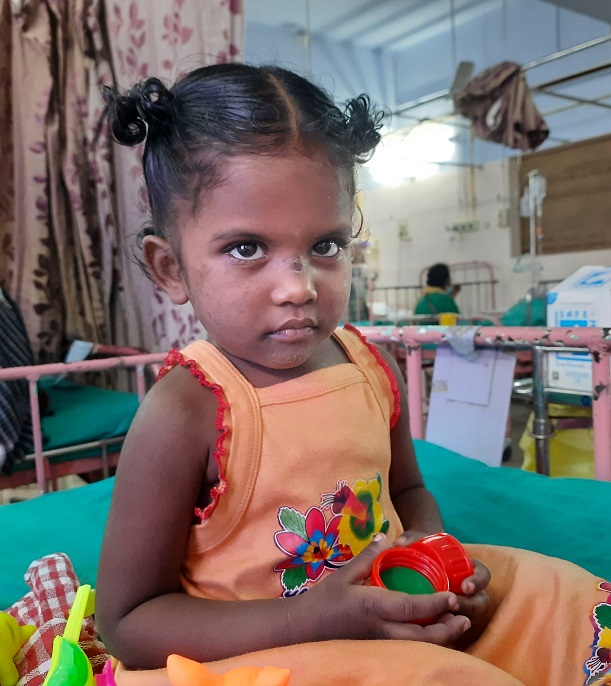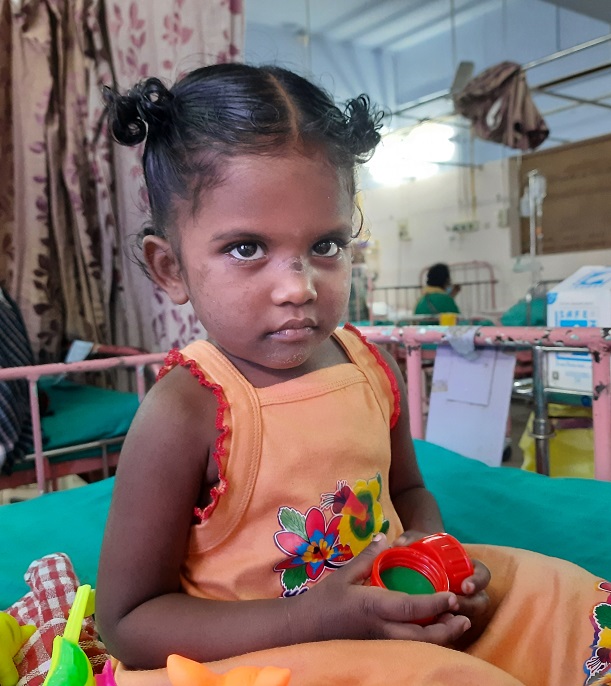 In a panic, her distressed parents rushed little Jyothi to the Paediatric Emergency in CMC. The infection had badly damaged her lungs. She was critically ill and admitted to the Paediatric ICU. "We are willing to give up everything for our little girl," her mother said. The doctors explained the need for advanced intensive care. Jyothi was put on ECMO life-support (extracorporeal membrane oxygenation). She was in the ICU for three traumatic weeks. Despite the anxiety of seeing her connected to so many tubes in the ICU, the family was hopeful for her recovery.
Money for Jyothi's treatment was a major concern. Jyothi's family sold most of their assets and were struggling to mobilise additional resources for her intensive care. Our ICU team stepped in and decided to help the family. The remainder of her bill was written off by CMC.
Many children like Jyothi live healthy and happy lives because of advanced and timely medical care. Friends like you, who constantly support us with your generous donations and prayers, make this lifesaving difference.
At Christmas time, as we remember the birth of a little child in Bethlehem, you can donate to our Emergency Fund and save the lives of babies like Jyothi!
Warm wishes for a blessed Christmas
*name changed
Picture used with consent. Story contributed by the Paediatric ICU team