Every year, former patients of CMC's Rehabilitation Institute meet in Vellore for the 3-day 'Rehab Mela'. People with different levels of ability get together for sports, games, cultural activities and free health checkups. Life-long friendships are forged and the Rehab Mela is wonderful example of CMC's compassionate and inclusive care.
You are an integral a part of CMC's unique story. Act today and join our #PTP2023 campaign to help 500+ poor patients. Already 175 generous PTP Champions have contributed ₹11 lakhs for 111 poor patients and their families.
We have 4 weeks left to raise ₹40 lakhs. Every bit counts – make your contribution on this link https://r.give.do/yhFMUEgw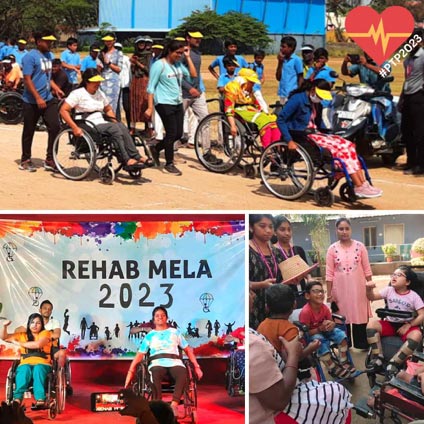 If you are not able to donate today, create a ripple effect by sharing our PTP link with your contacts, friends and family.
*Photos of Rehab Mela 2023 contributed by the Department of Physical Medicine & Rehabilitation
Donate button with link https://give.do/fundraisers/cmc-vellore-ptp2023