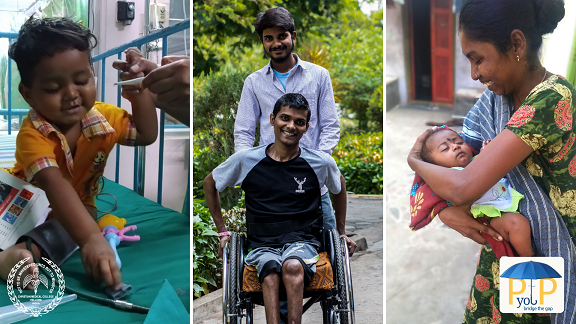 CMC's Person to Person Programme (PTP) began in the 1970s. Everyone deserves good quality healthcare and PTP makes it affordable for economically disadvantaged patients. PTP links hundreds of people from all over the world. This joyful giving makes a difference in the lives of around 2000 patients each year!
In the last 15 days, 80 generous friends have multiplied PTP's impact. This contribution of ₹ 3.6 lakhs helps 60 poor patients admitted in CMC. In addition, GiveIndia matches 16% of these funds! We have 43 days left – help us make the most of this PTP fundraiser. A gift of ₹ 1,500 covers one day of a patient's stay in hospital.
Create a ripple effect by sharing this link with your friends and family.