Person to Person
"In a gentle way, you can shake the world."

Mahatma Gandhi
Every day thousands of families arrive at CMC Vellore, in desperate need of healthcare. They use their life savings and sell their belongings to travel to Vellore for medical care. Many are unable to pay for their treatment. We do our best to treat every one, as we believe they deserve the best quality care possible.
Your gift can make a huge difference!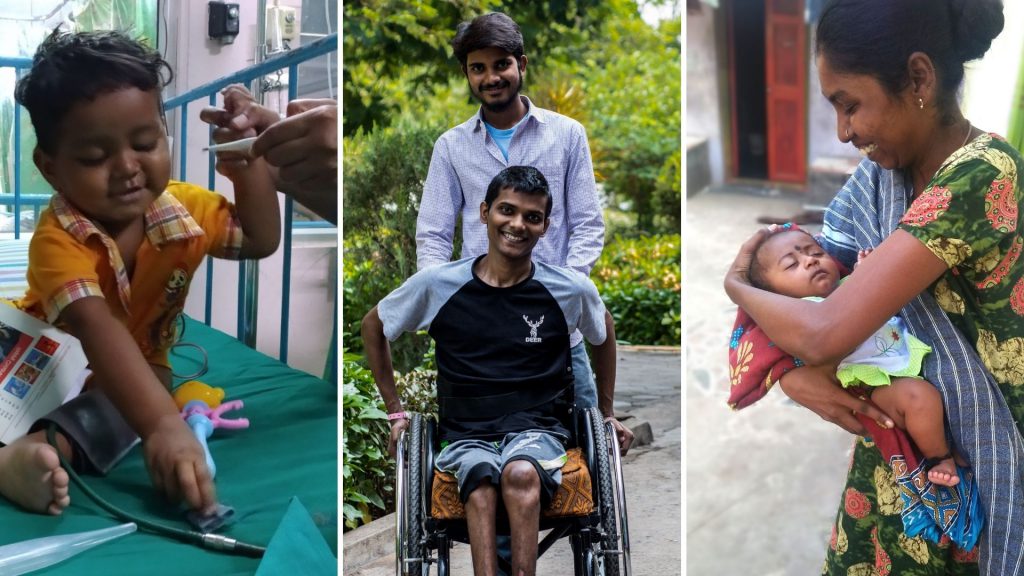 Each one can reach one
CMC's Person to Person Fund (PTP) began in the 1970s to provide good healthcare at an affordable cost for poor patients. Every year, PTP links hundreds of generous donors to deserving and financially burdened patients. Faithful friends and committed donors help us support over 2000 patients every year.
How does it work?
Our doctors identify disadvantaged patients who need financial help. Their close interaction with the patient's family helps them asses the urgent financial need. Medical tests, procedures, operations and medicines all add up to the financial burden on our poor patients. The PTP fund can relieve them of some of this strain.
Joy of giving
You can make a direct impact on a patient's life. A gift of any amount will be matched up to 4 times by CMC Vellore towards treatment for a poor patient. Your kindness can make a difference for a poor family.
Donate today!
---
Dharani's story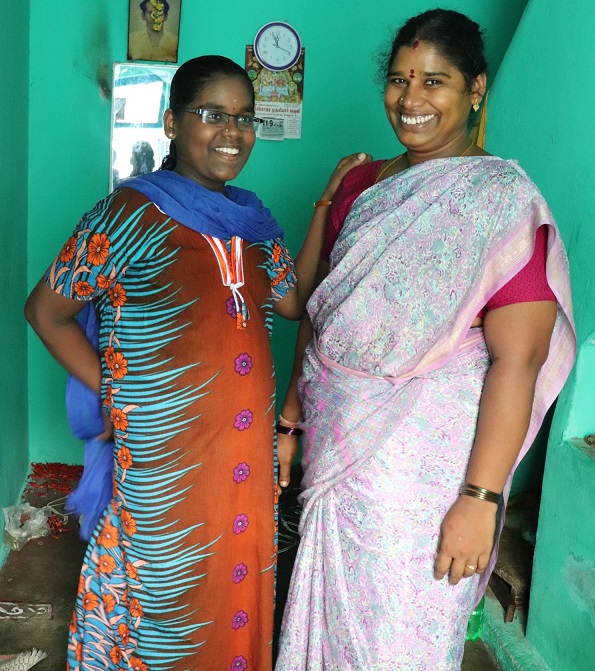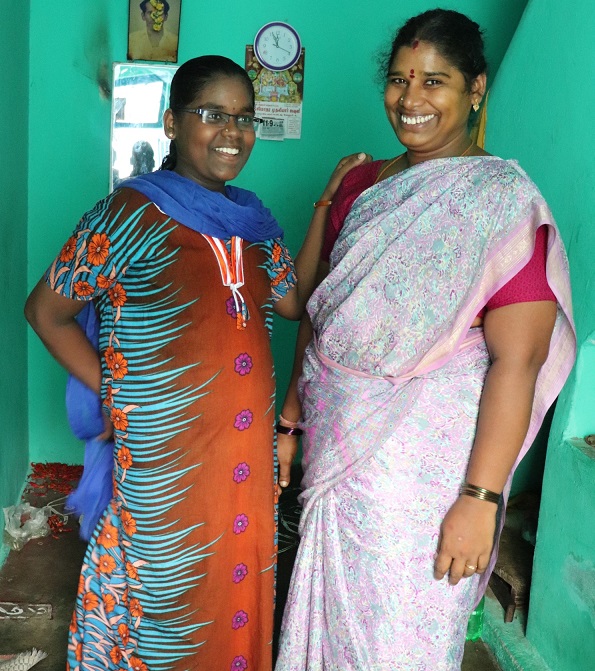 Dharani is a cheerful girl from the slums of Vellore. She was born with a weak right leg. One day while playing, she fell and hurt herself. She could not stop crying from the severe pain in her weak leg. Her worried mother brought her to CMC. Doctors said a corrective surgery would set right Dharani's leg. "I am a flower-seller in the market. I cannot afford to pay for any operation," said her desperate mother.
Our doctors knew that this surgery would transform Dharani's life. Thanks to generous PTP donors, they were able to successfully operate without worrying about the cost.
Today, eight years later, Dharani is a strong and confident girl. She dreams of being a doctor when she grows up.
You can read more patient stories here.
---
Join Friends of Vellore
You can continue to support the college by joining the Friends of Vellore in India. This page will give you more details: Friends of Vellore
---
PTP Reports