Healing, One stitch at a time
It was October 2020. Time was ticking fast for Suji*. Her husband was diagnosed with cancer in his mouth. For almost a year he was taken care by the Palliative Care Team at CMC Vellore. She knew by now her husband's days were numbered. Suji was only 37 years old. All her married life she and her four-year-old daughter depended on him. In spite of the uncertainty ahead, her priority at the time was to care for her dying husband. Before he passed away, he was full of regret that he could not provide enough for their little girl.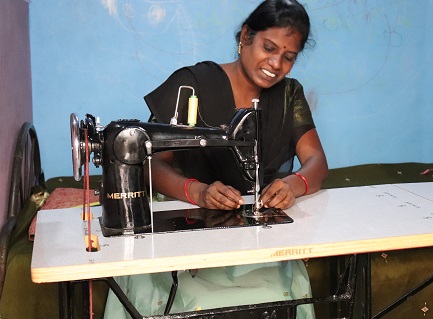 A little help goes a long way
The Palliative Care team knew Suji needed encouragement and resources to help her move on. Knowing she had done a few courses on tailoring and embroidery a long time ago, they offered her a sewing machine. Her passion was sparked to life as she began stitching clothes for her daughter and herself with some old sarees. Word got around and women in her neighborhood wanted her to stitch clothes for them too.
Suji says with gratitude, "People are surprised when they hear my story. They ask me, did CMC really give you this sewing machine? Aren't they a hospital? I tell them yes, they are! They not only helped when my husband was ill, they also helped me have hope in life."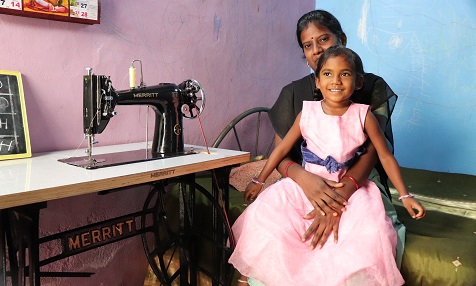 If you meet Suji, her eyes do not only tell the story of her pain but hope for the future. Today, along with stitching clothes she is trying to secure a commercial order. In the meantime she has worked under other tailors to learn and upgrade her skills. In the future she would like to have her own tailoring shop.
The Palliative Care unit has been able to give holistic care for Suji and many more like her with the support of donations and gifts from friends and well-wishers. You can help too!
*Name changed and photographs used with consent. Story and details contributed by the Palliative Care Unit
Palliative Care in CMC
Over the years, the team has identified over 150 children and/ or families that needed help when a key family member had passed on. Instead of dropping out of school to do odd jobs, the children were motivated to continue their schooling. Their books stationary and uniform were also funded to encourage the children to stay in school.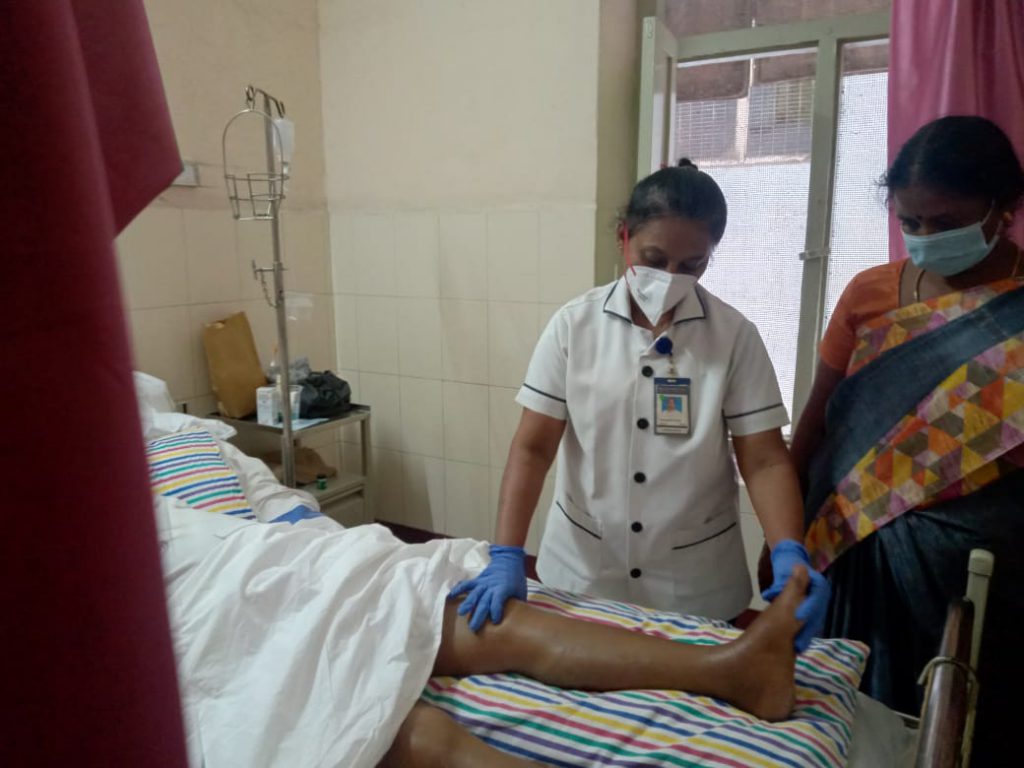 When the team visits a patient at their home, they are given essentials like a mattress, mosquito net, pill boxes and the like, based on the need. For example, a mosquito net is given to prevent flies/ mosquitoes form sitting on wounds. This gives comfort and dignity to the patient.
At every visit, the team insists on the neccessity to take their medicines regularly. The medications are provided at subsidized cost to ensure their otherwise difficult symptoms are relieved. The care givers at home are trained and empowered to care for their loved ones, relieving the patient of the pain and other symptoms. This also ensures continuing care between visits.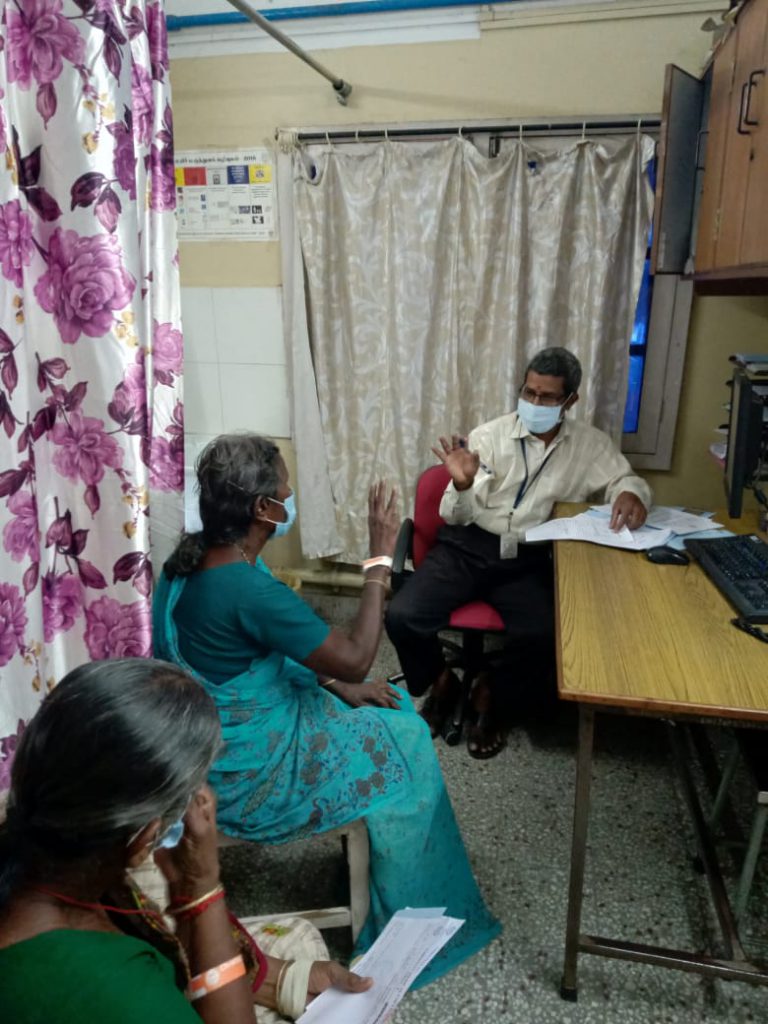 You can donate!
Your gifts will help a patient have the basic items they need at their home. Essentials like a mattress, mosquito net pill boxes are given to patients at no cost.
The Team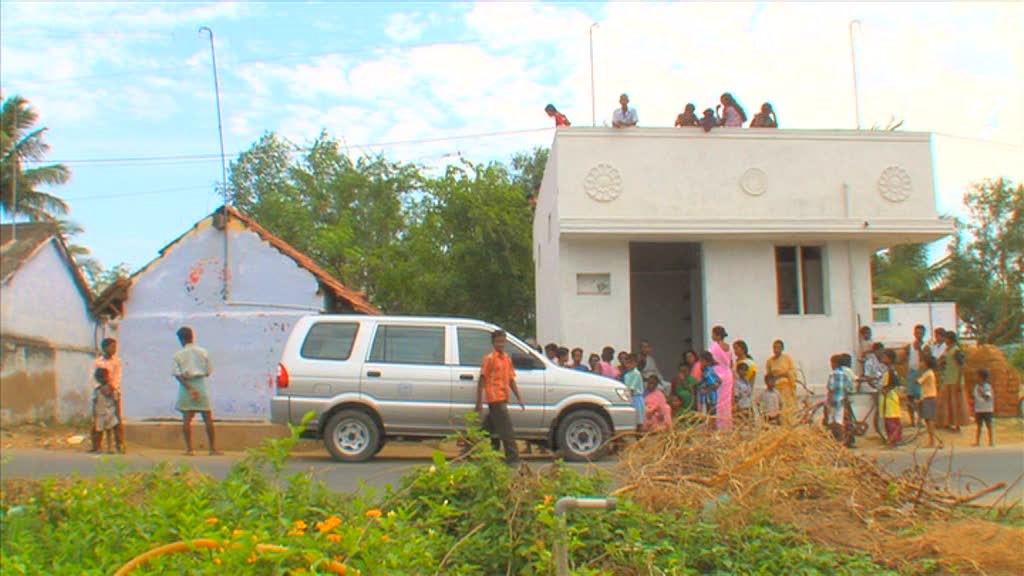 The multidisciplinary team in the Palliative Care Unit consists of five doctors, two nurses, one psychologist, one social worker, one chaplain and a secretary. They provide medical, nursing, psycho-social and spiritual care to patients and families
Around 20-25 patient visits are made each month (approximately 300 visits per year). Many patients are visited more than once, the number of individuals supported in a year is about 150.
A gift of Rs. 2,000 will help support a patient's medication for one month.
Holistic Care
Like Suji, there are many families who have received holistic care from the Palliative Care Unit in CMC Vellore. During the pandemic, some families were given dry rations for six months. The social worker gets to know the bereaved and understands their potential to take up life skills. This thrusts them to have hope in the future and move on.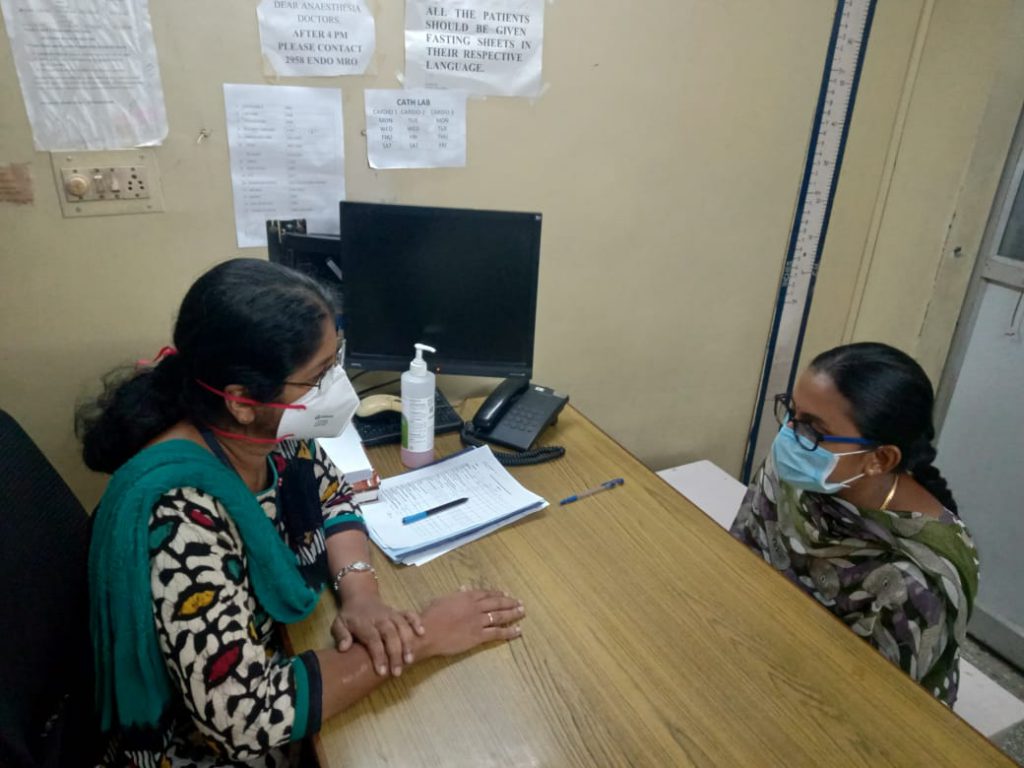 The joy of it all is when the fruit of the seed sown is seen many many years later. A man who lost his wife was helped to set up a small shop in his neighbourhood. Ten years later, his little shop has grown and flourished. He now sells more items than he did when he started. It is success stories like these that keeps the team motivated to help another family in need.
---
Donate towards financial rehabilitation for a bereaved family. A gift of Rs. 10,000 to Rs. 15,000 will sow a seed into the family's future.
Your gifts will help the Palliative Care Unit expand their services. The team would like to be able to support their patients with more home care accessories. This will give a dignified and a peaceful time at home. Some of the accessories you can support are:
'….whatever you did for one of the least of these brothers and sisters of mine, you did for me.'
(The Bible)