CMC:
Committed to serving
"a unique insight into the commitment
and breadth of the CMC family"
With the pandemic sweeping the world for the second, and in some places 3rd time, CMC Vellore remains committed to serving and caring for our patients. We continue to adapt our services to look after our patients and provide quality care with compassion.
In this unprecedented crisis, we seek your prayers and good wishes. We need your support to face the challenges that still lie ahead of us.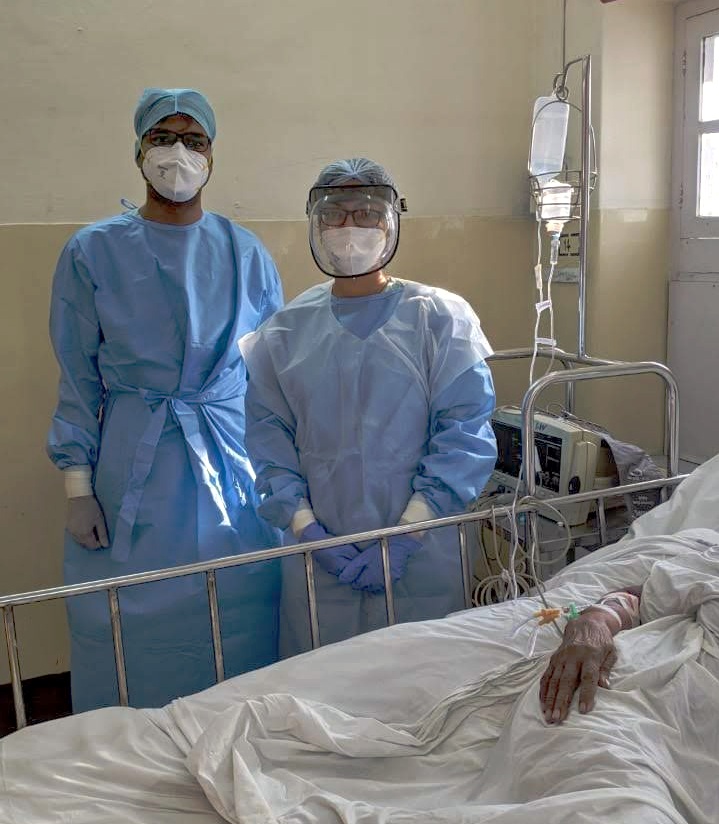 Messengers of Peace
The writings in Messengers of Peace give you the chance to hear the voices of some of the staff at CMC. This anthology was compiled very early in the COVID saga, back in late April 2020. It gives a unique insight into the commitment and breadth of the CMC family. A very large family committed to serving our patients.
Walking the Extra Mile
"Every time I go on Covid-19 duty I am extra vigilant….. Once I enter the ward, my fears are set aside as I focus on my patients. …… We are privileged to walk the extra mile with them during these Covid times."

Dr Mohan, April 2020
You can read the rest of his story here: Walking the Extra Mile
Dr Mohan's story is just one of the many stories in the beautiful collection gathered early in the Pandemic. It gives us a rare glimpse into the range of staff we need to run a hospital. Especially those staff who are backstage and rarely seen by the patients. So you can hear from people
Meet some of the other storytellers
In this short video CMC's doctors recount their moving, personal experiences in the COVID isolation wards, just like Mohan's story. This trailer is an introduction to the real-life stories of our doctors, nurses, medical technicians and support teams on the frontlines. Read how the COVID pandemic has affected them. And hear about their continuing commitment to serving our patients.
Download your free copy of this beautiful anthology:
---
The anthology contains writings from staff in
the canteen
chaplaincy
critical care
obs and gynae
public relations
housekeeping
security
transport
and more