You may know that CMC Vellore Ranipet campus was inaugurated in June this year. What you may not know is that on 9th December 1870, John and Sophia Scudder were delighted to welcome a baby girl into their lives after being blessed with five sons. They named her Ida Sophia Scudder and the place of her birth was Ranipet.
Ranipet was where Ida's uncle Dr. Silas Scudder started a dispensary and hospital, and trained five local boys as 'physician assistants'. Within a few years of Ida's birth, her uncle died of tropical illnesses at the age of forty-four. A generation later, Ida would go on to establish the Christian Medical College at Vellore.
Today as we celebrate the 152nd anniversary of Ida Scudder's birth, CMC's Quaternary Care hospital in Ranipet Campus has 1500 beds & 35 operation theatres for higher speciality departments. We continue to offer multi-disciplinary and holistic care to patients from across the subcontinent. In keeping with the needs of the hour, plans are underway for a new Paediatric block and Research Block in Ranipet Campus.
On Founder's Day, I thank you for being a part of CMC's journey. As a friend, well-wisher, patient, alumni, staff or student please continue to support our efforts to keep the spirit and vision of our pioneers alive and responsive to today's needs.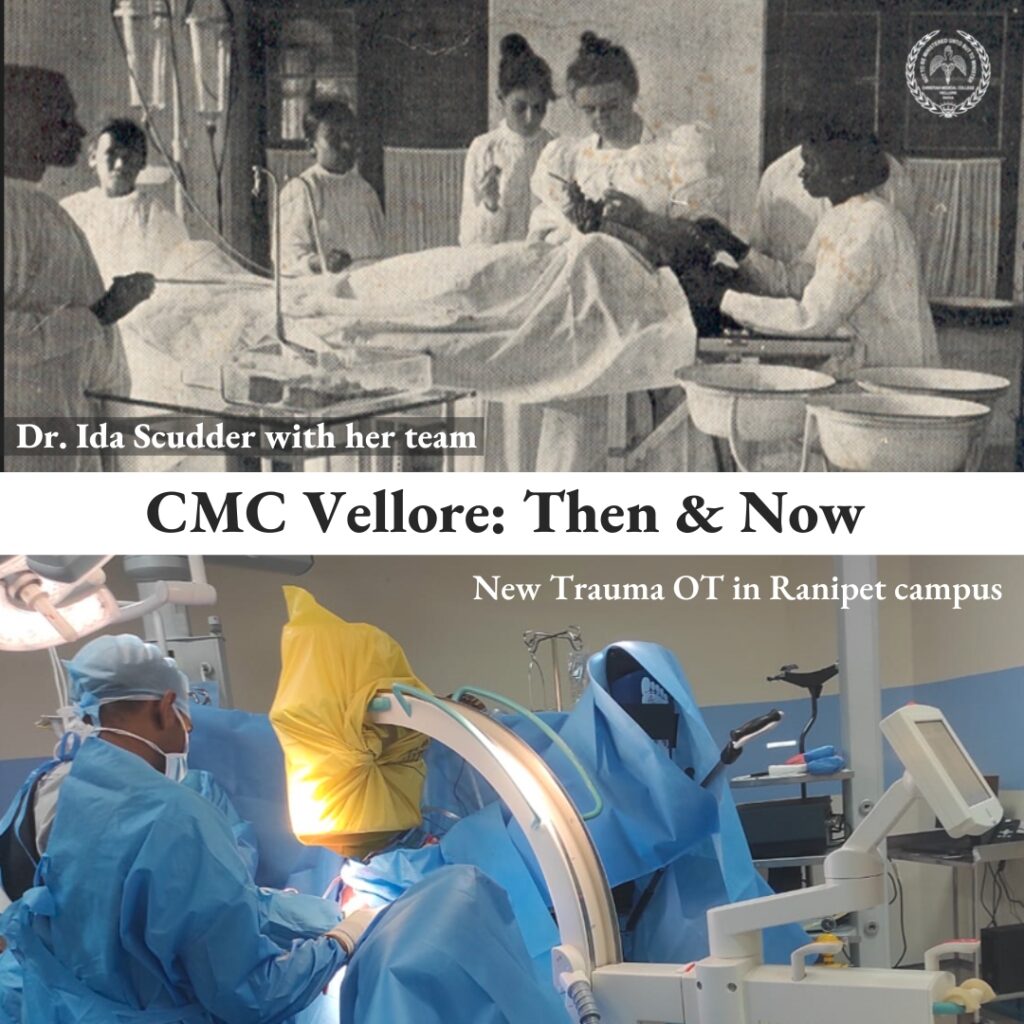 Click here for the story of the 'Three Knocks' that transformed Ida's life
Acknowledgements: 'One step at a time' by Dr. Reena George