Kala* lives in Vellore District with her three energetic boys. Last year, her 29-year old husband, a daily wage labourer, was diagnosed with terminal cancer. CMC's Department of Palliative Medicine looked after him, subsidising his care and medications. Kala was inconsolable when he passed away. She herself suffers from a seizure disorder. How would she support her children, look after her own health needs and repay loans her husband had taken?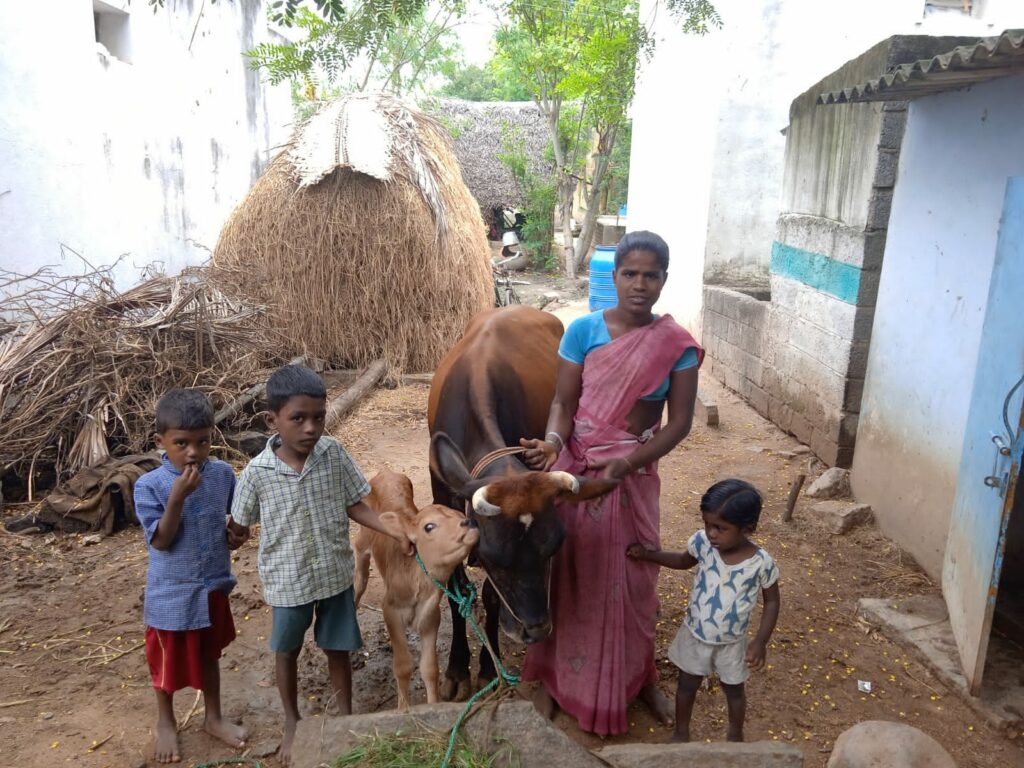 She moved forward bravely, selling their house and moving to her parents' home. "I do not want to be an additional burden," Kala decided, "I will find work and support my children". Our Palliative Care team spent time engaging with Kala to find a livelihood option to suit her skills and help her become financially independent.
Together they decided that she could rear a cow. There was grazing land at a water canal nearby and she could sell milk locally. A generous donation enabled the purchase of a brown cow. Kala's little boys were especially excited. They are now doubly blessed as their cow gave birth to a calf last week!
Our Palliative Care team believes in a holistic approach, catering to the physical, social, mental and spiritual needs of patients and their families. On World Hospice and Palliative Care Day, we invite you to support a bereaved family. A gift of ₹20,000/- will help us care for a dying patient and rehabilitate their family. You can make a difference for someone like Kala, who needs a helping hand after losing a loved one.
*name changed and photograph used with consent
Story acknowledgement: Department of Palliative Medicine