Read about some of the Care given to Cancer Patients at CMC.
You can read about CMC and the Cancer treatments available here.
Baby Shaheed
One-year old Shaheed* is from a small village in Jharkhand. He had a high fever for 15 days and is family noticed a swelling in front of his ears. So they rushed him to a local doctor but the swelling kept growing. Finally, to their dismay, baby Shaheed had a blood test which showed something was seriously wrong. Doctors in Ranchi gave them the shocking news, he had cancer. His parents were devastated.
"How can a fever turn out to be cancer?"

they cried.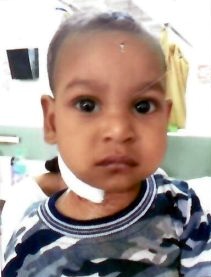 They came to CMC Vellore, desperate to save Shaheed's life.
Shaheed was diagnosed with blood and bone marrow cancer (ALL). And chemotherapy was started at once. Scared of injections, the poor little boy holds on to his mother tightly. Through the pain, his family surrounds him with love – for Shaheed is their only child.
But they have used up every last paisa to come to CMC. Our social workers helped them apply for grants to pay for Shaheed's treatment. Right now, Shaheed is stable and responding well to treatment. Please pray for him and his family.
Reach out to anyone you know who has cancer.
Give them a call.

Thankfully, Cancer is not a death sentence.
---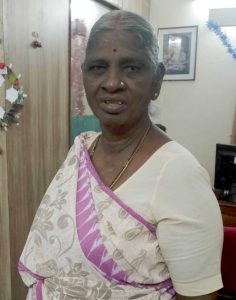 Raji Amma
66 years old and single, Raji Amma* is a cancer survivor. For the last three years, she had come to CMC regularly to keep her hypertension and diabetes under control. One day she felt unusually tired. It did not get better. So she went to the doctor for a check up and they found she had colorectal cancer.
Raji Amma was shattered when she heard this.
"I knew I cannot afford the treatment. But I also knew I might not make it without it"

She said later.
CMC knew she needed financial support, so we wrote off a major part of the surgery and treatment costs. Today Raji Amma is grateful! She is alive and well. Life is back to normal. Read more about surgery services at CMC here.
CMC Cancer Care
Donate to CMC today and Save a life!
You can read more about the types of Cancer Care available at CMC here