Reserve a copy/copies of the Balanilayam Recipe book by Aunty Ann
The Need
Jeevlin's story
Jeelvlin (name changed) was about 6 years old and came from an area not far from Vellore. He was diagnosed by the Haematology Dept. with a condition which needed a Stem Cell transplant. He came from a poor family but with the help of governmental and non-governmental subsidies the stem cell transplantation was done free of cost. The Dept were able to provide free meals for mother and child from their funds. Jeevlin did well but after discharge where was he going to stay? To find anywhere in Vellore near to the hospital seemed impossible and for that family the charges were phenomenal. They finally found a lodge near the hospital but it was far from hygienic. It was just a small room and the father had to sleep out in the corridor on the floor. It is BRIDGE HOUSE that will be a means of helping patients like this.
Please help us to help them.
Why Bridge?
The Plan
To provide suitable accommodation facilities for the Bone Marrow Transplant patients, we have compiled a project plan.
THE BRIDGE HOUSE WILL PROVIDE ……
A good, clean and pollution free environment which is reasonably priced.
A garden , a place to exercise and a play area for children
No travelling expenses to and from hospital
A place to recover and regain strength
A place where we can continue to care and support you
PLAN FOR BRIDGE HOUSE
Accommodation for 50 patients
Apartments for private patients =30 (10 per floor in 3 floors)
Cubicles for general ward patients=20 (10 per floor in 2 floors)
Proposed Model for BRIDGE HOUSE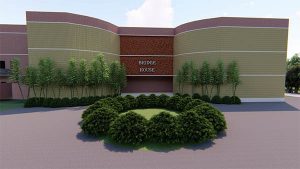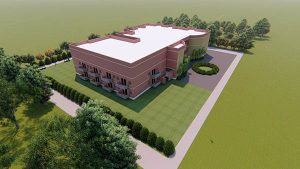 Floor Plans
WILL YOU HELP US BY CONTRIBUTING TO THE BRIDGE HOUSE PROJECT?
If you would like to make a contribution please contact Ms. Ann Bothamley,