The sensational Moving Big Band from Sweden is coming back to CMC!
MBB, which specialises in Swedish jazz as well as performing big band favourites, Latin and Afro-Cuban jazz, will be performing in CMC's College Campus, on the 12th of February at the Scudder Auditorium.
Through the concert, we are trying to raise funds for the Medical Assistance Fund, also called the Alumni Distress Fund. The fund provides help for our alumni who have devoted their careers to working in mission hospitals, but need medical care here.
'Big Bands' developed playing jazz music during the swing era of the 1930s and 40s and typically contain a hearty group of horns (saxophones, trumpets and trombones) accompanied by a rhythm section.
Originally founded in 1976 the MBB was always on the move searching for places in which to practice, thus the name "Moving" came naturally. They first came to Vellore in 2017 for the Ida Scudder Memorial Concert. Our alumnus Dr. Donald Roberts (MBBS Batch of 1959) accompanies them on the keyboard, and is the person organising this tour of South India.
The band consists of around 20 musicians, including the vocalist Lisbeth Kilander. Its core section is naturally the horns, with several members on saxophone, trombone, and trumpet respectively. The horns are backed up by a string section, including piano, and a percussionist.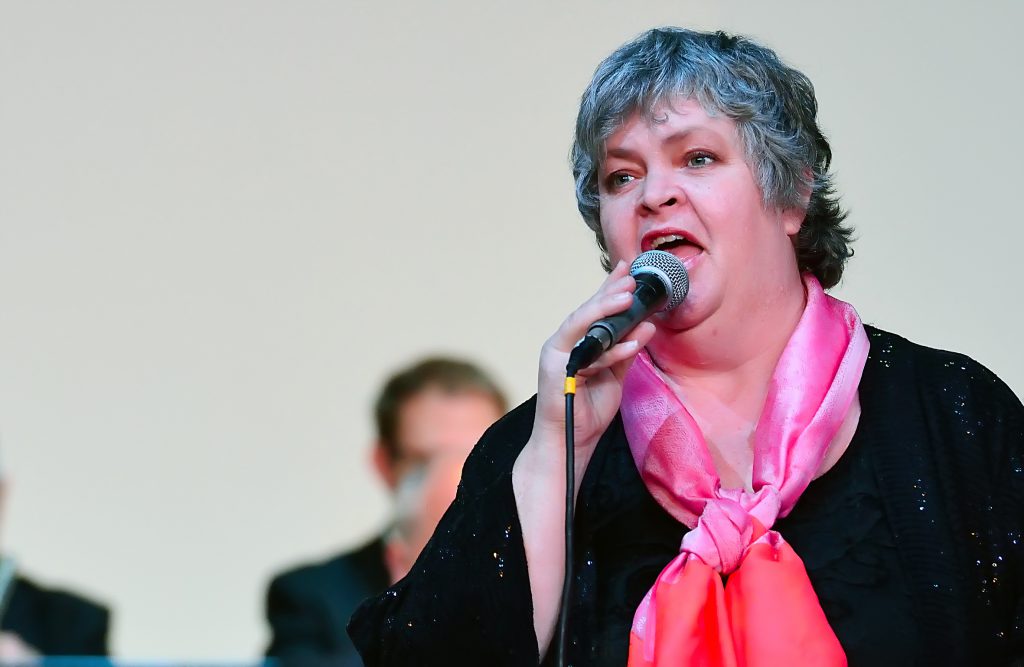 On Wednesday evening (12th) there is an opportunity for the community members to "Meet the Band" (6.30 pm in the New Exam Halls). This will be an informal time with the band members, when people can bring their instruments and/or their voices or just come and enjoy. The band will talk about the history and unique features of Big Band music and encourage people to join in playing some popular songs with them (ABBA included!!). Vocalists and violinists can get some tips/coaching from professional band members.